The card UI consists of several key points, as cards in Destiny's Divide have more abilities than in other card games. Thus making the descriptions clear and intuitive was our key point.
Details Panel
One of the main points of the in game UI, is the card details panel. The panel shows all current card abilities as well as the history of active effects that have modified its abilities. We also show temporary abilities as well as the explanation of the base ability, which we have moved from the card in order to keep the information clear and concise.
Abilities
Beings:
There are four kinds of abilities a being card can have.
Base ability
Activated abilities
Passive abilities
Transcendent abilities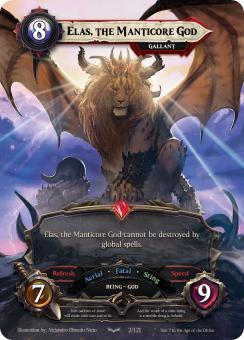 Choice UI
Some cards present a choice to the player either when played or when their condition is met.