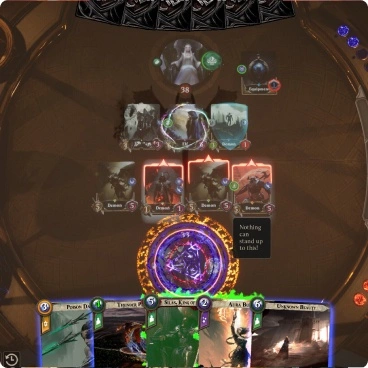 Developer:

Fobia Games

Release Date:

Early Access on Nov 3rd, 2023

Full Release:

To be announced

Price:

Free

Availability:

Digital Download

Languages:

English (planned localizations for full release)

Press Contact:

[email protected]

Website:

destinysdivide.com

Platforms:

PC
Game Description
Destiny's Divide and core gameplay
Destiny's Divide is a card game that sets itself apart with innovative mechanics like card trading and borrowing, offering unparalleled visuals and VFX in the card game genre.
We focus on providing an immersive gaming experience with high-quality ambience, visual effects, and music. Our game caters to competitive players with a strong focus on ranked ladders, ensuring balance at the highest PvP levels.
Enjoy competing in high-stakes environments or relax with a casual game. Our "Hardcore Mode" offers the ultimate challenge, while other modes like Normal, Standard Ranked, or Brawl cater to different playstyles.
We emphasize skill and strategy in deck building, reducing randomness and enhancing consistency. Unique mechanics like Sharedboard, The Heroic Being, and Transcendent Abilities bring new tactics and excitement to the Card Gaming world.
About Fobia Games
Our journey
Welcome to Fobia Games, established in 2010. Our journey began with the idea of Destiny's Divide around 2018, evolving from physical game mechanics to a digital format. Founded by David and Armando Legin, our team is driven by a passion for card games.
Our inspiration
Inspired by fantasy realms in games like Magic: the Gathering and Hearthstone, Destiny's Divide is our answer to bringing new elements to the card game genre. We focus on captivating visual effects, innovative mechanics, and catering to hardcore gamers.
The birth of Destiny's Divide
Our development journey started in 2018, with a focus on unique and intuitive gameplay. Transitioning from a physical to a digital platform due to the pandemic, we have dedicated ourselves to refining the game's mechanics and visuals.
Looking ahead
We are committed to finalizing Destiny's Divide, inviting players to join us in shaping the game's future.
Demonstration
Media Assets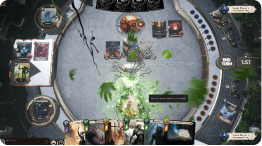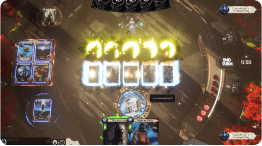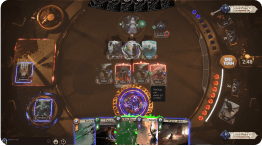 Additional Information
For more details and press inquiries, please contact: [email protected]
For the latest news and updates, visit our website: destinysdivide.com